In early 2023, a team from Digital Bible Society was tasked with delivering Audio and Digital Bibles to a Waorani village in Ecuador. This was also the first time that the LUMO video was shared with the Waorani in their native language.
As our team approached the Waorani village, we were struck by the sight of a man wearing a bright red shirt emblazoned with the words "Monito öme goronte ënamai!" The words, which translate to "Our territory is not for sale," served as a powerful reminder of the many changes that have come to this land over the course of 60 years. The man, Wane, moved slowly and deliberately, his body bearing the weight of many years of hardship and struggle.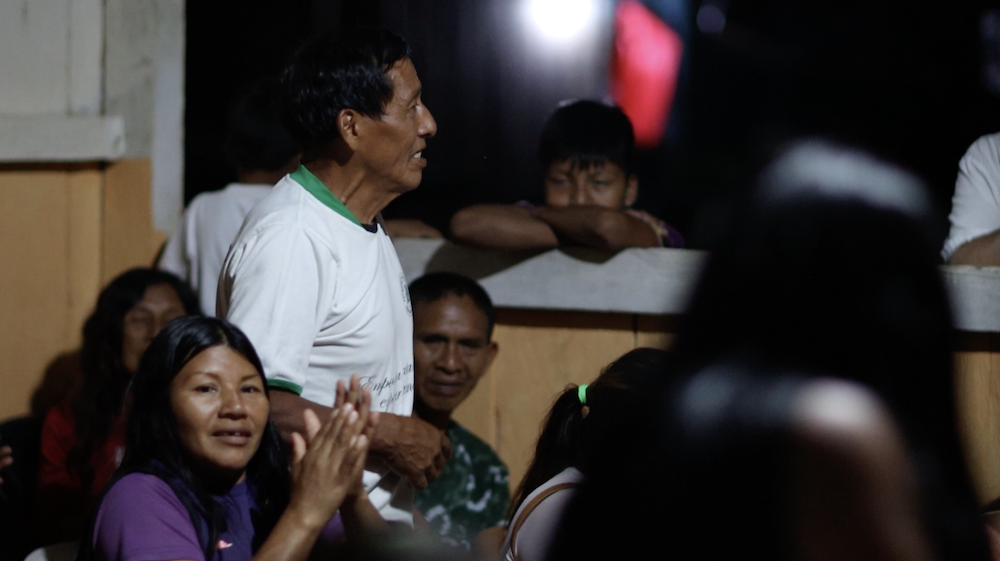 Despite the challenges he has faced, Wane has experienced a profound transformation in his life, one that he attributes to the power of Jesus Christ. Though his past was filled with violence and revenge, Wane has found hope and redemption in his faith. And yet, his inability to read has left him unable to fully understand the teachings of the Bible. His story is not unique as many of the older Waorani are also illiterate and unable to engage with the Bible, their circumstance bringing them great sorrow and frustration.
But during our visit, that all changed. As we gathered that night to watch the premiere of the LUMO video, one of Wane's friends stood up and spoke to the group with joy, his gratitude overflowing. He too was unable to read and, upon news of the resources they would be receiving, was filled with excitement. The delight and emotion on his face was palpable, a testament to the importance of providing access to the Bible in the language of the people.
For Wane, the gift of the Audio Bible represents a new beginning, a chance to deepen his connection to God and explore the teachings of the Bible in a way that was never before possible. Though his body may be frail and his walk slow, his spirit is filled with renewed strength and hope, thanks to the power of the Word of God. Thank you to all our friends and partners who helped make this possible.
To find out more about the story God is writing among the Waorani, take a look at the video below.
---