At any time of day in Kathmandu, there are street vendors calling, motorcycles zooming, dogs barking, cars honking, and people pressing against each other to get to their destination. Needless to say, Kathmandu is a bustling city. If you travel to Lalitpur, just a short taxi ride from the airport, you will find an area of Kathmandu where tightly packed homes reach up four stories into the Himalayan sky and families live surprisingly quiet lives against a backdrop of rolling hills and evergreen trees. On the rooftop of one of these homes, Dili Ram Paudel sat with our team to talk about the way God is using Audio and Digital Bibles throughout Nepal.
As a prominent leader in Nepal Christian Society, Dili has been pivotal in supporting the production of Biblical content in the Nepali language. He has also served as a catalyst for Bible distribution throughout the country. Even so, when asked about the impact of Audio Bibles among the Nepalese people, his answer reflected the small stories of people encountering Jesus in their homes.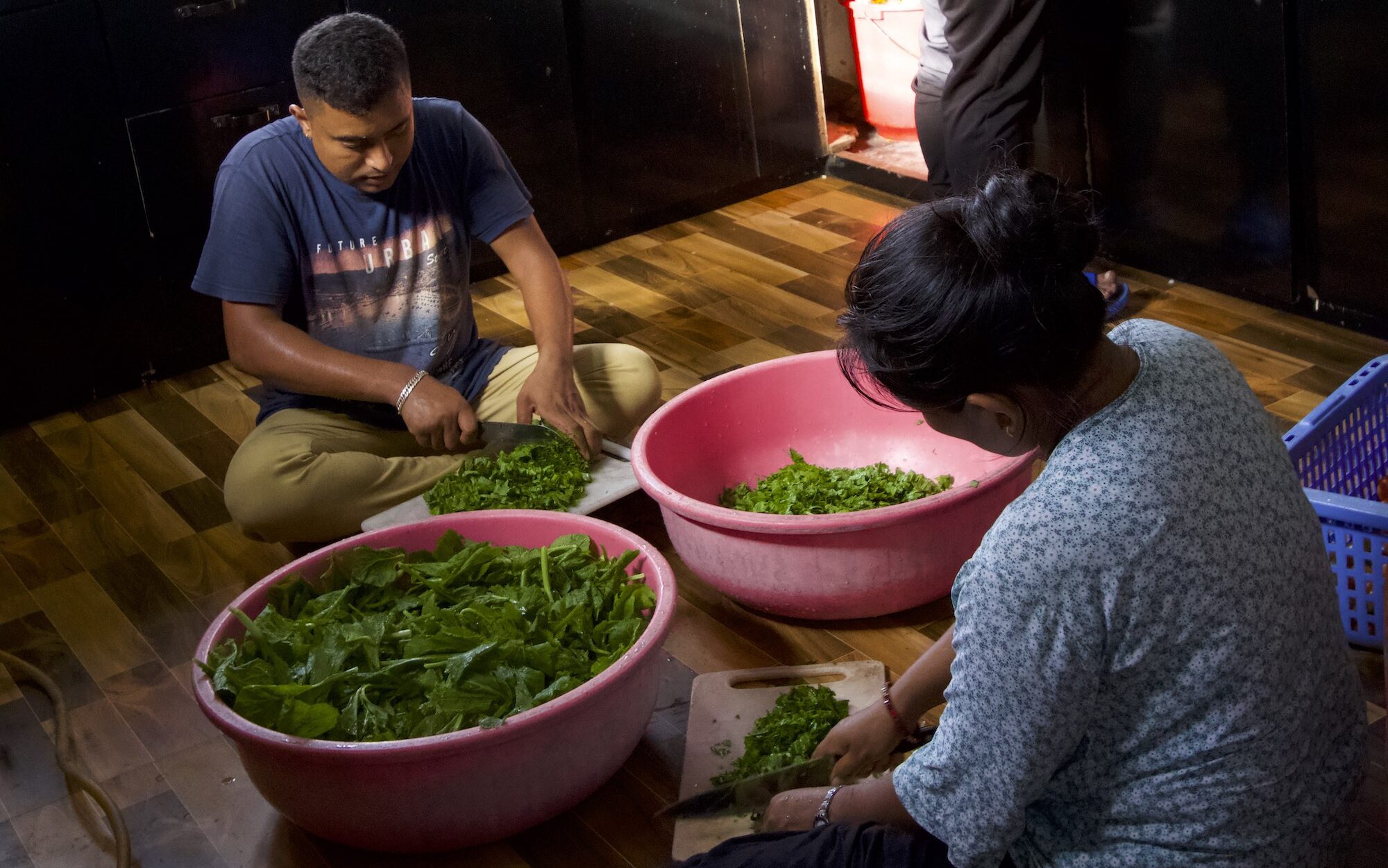 "This woman would play the Audio Bible all day long. While cooking, cutting vegetables, and cleaning the house, she was listening to God's Word. And the neighbors could hear! They started to listen with her and learn about Jesus!", said Dili, as his eyes gently squinted above his sincere smile. He thanked the team for making the long journey to Kathmandu to give God's Word to the Nepalese people.
Nepalese culture and the proximity at which families must live due to Kathmandu's geography mean that secrets are hard to keep. It also means that sharing the Gospel can be as simple as playing an Audio Bible while caring for the home, and discipleship can happen as easily as two people cutting vegetables as they listen to God's Word.
---