Various missionaries to Mexico met for a conference where Digital Bible Society Missions Director gave a Digital Bible workshop. Many people were excited about taking the digital and audio Bibles to Mexico's indigenous groups with the lowest levels of scriptural engagement.
Goals of Distribution
Our goal was to raise awareness regarding Mexican indigenous groups with the lowest scriptural engagement in the country. By raising awareness, our hope was to begin a movement geared towards providing these groups with God's Word.
According to Bible translation agencies, although the Bible has been available to these indigenous groups for many years, due to Bibles being out of print or extremely costly to print, these communities have not been able to engage with God's Word.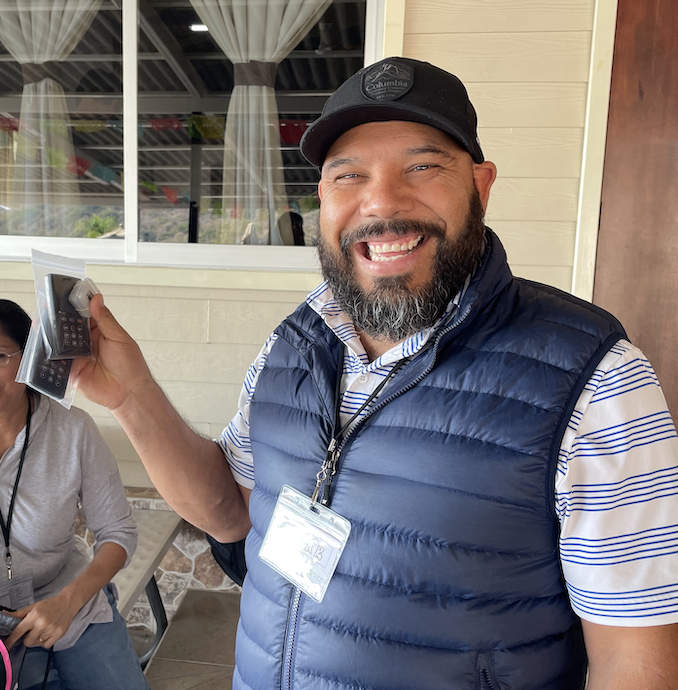 Delivery & Distribution Summary
Various missionaries heard about the indigenous groups which have little to no access to God's Word. These missionaries, who had gathered in Central Mexico, were challenged to take digital and audio Bibles to these communities. Since this was a gathering for missionaries across Mexico, individuals took resources in the
languages of the area where they serve. God's Word will be in the hands of indigenous groups that have historically been left without the ability to engage with the Scriptures.
One missionary who serves in Northwestern state of Mexico took an audio Bible for a fisherman she has told about Christ. This fisherman is part of a very poor community that is often mistreated by large fishing companies. She hopes that this audio Bible will help the fisherman better understand the Gospel and take comfort in God's Word.